CLCGA

Captain's Message 2017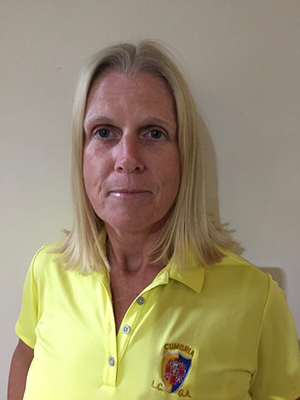 I'd like to extend you a warm welcome to the website of Cumbria Ladies County Golf Association where I hope you find all the information you need about our fantastic County.
2017 is already scheduled to be a busy year on our golf calendar. I am looking forward to visiting the clubs who are very kindly hosting our Open events together with those clubs who are hosting our practice matches.
I am also extremely pleased to be working with Mrs Carole Story (Silloth GC), our County Vice Captain and also our new President, Mrs Marion Glassbrook (Seascale GC) - both of whom bring a vast knowledge to our already experienced County Executive.
Squad training will commence in February and I feel so lucky that we have such a wealth of young talent coming through the ranks which complements our more experienced squad members. We now have four juniors receiving North of England coaching - this is a tremendous achievement and thanks to Belinda Rigby, County Junior Organiser, who works tirelessly to promote golf in our County making it more accessible for girls to play.
I would be delighted to see many Cumbria supporters at Northern Counties Match Week which is being hosted by Lancashire at Morecambe Golf Club - 19th-23rd June 2017 - nearly a home advantage!
New for 2017, I will be writing a monthly newsletter (commencing March) which will be posted on the website and will give clubs up-to-date information about news/events/squad training.
And finally, when I joined Appleby Golf Club in 1991, I never dreamed that one day I would become County Captain. I feel so honoured to have been entrusted with this role - a role which I hope to fulfil to the best of my abilities.
I would like to wish you a very successful golf season in 2017.
Jo
County Captain
---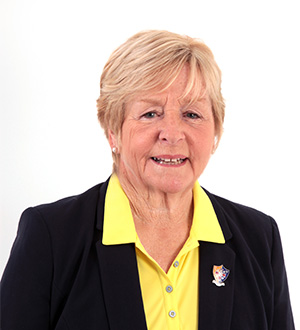 President's Message 2017
It is an honour and privilege to be County President of Cumbria.
I look forward to supporting County Captain Jo, County Vice Captain Carole and the County Team. I am also looking forward to meeting old friends and making new ones on my travels around the County.
I would like to take this opportunity to wish everyone an enjoyable and successful golfing season in 2017.
Marion Glassbrook
County President
---